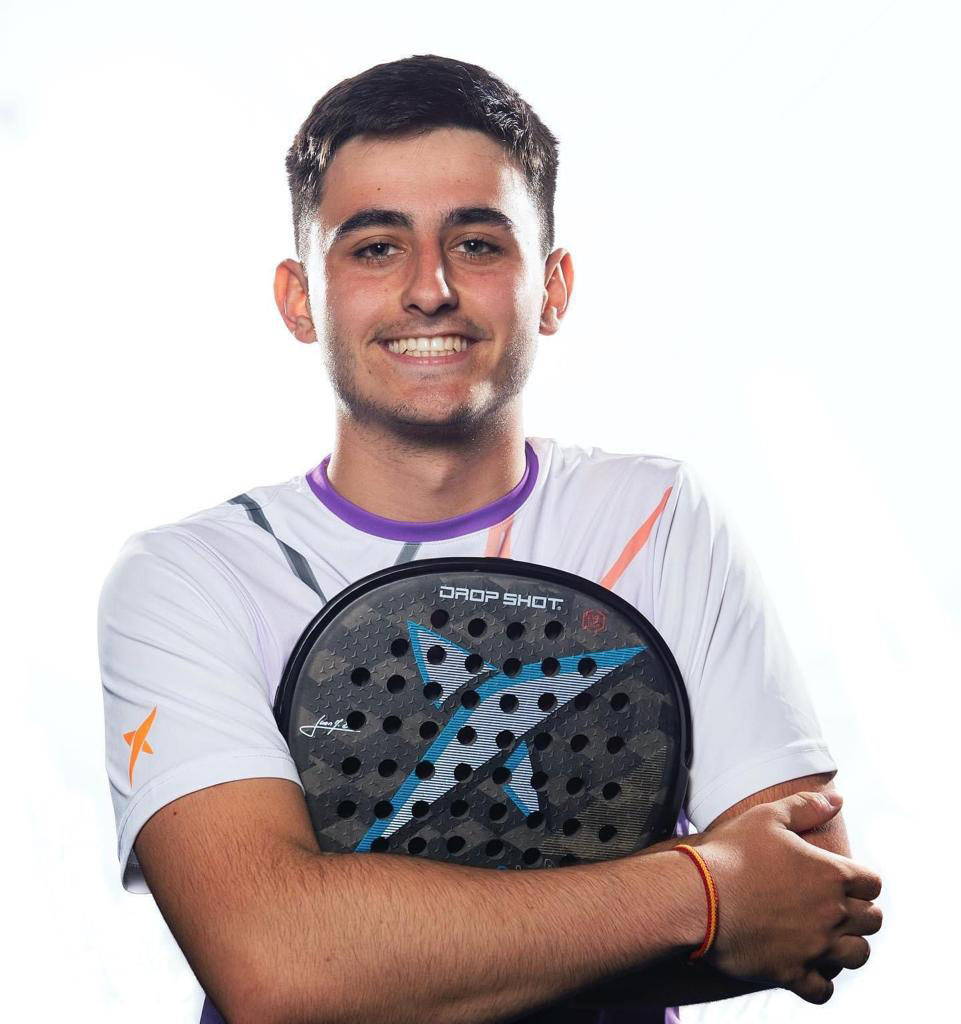 How did you get into padel?
I got into Padel a long time ago. When I was 5/6 years old I used to play padel with my friends in the neighbourhood padel court and we kept playing as we got older and that's what got me hooked in this amazing sport
How often do you train/play?
When I was in Spain I used to train 3 times a week for 1.5 hours. An hour of padel coaching and tactics and the other half an hour was just physical preparation in the gym and cardio. Now that I'm the UK I train a bit less as I have university work to keep up with so I would say I train for at least 3 hours a week.
What has been your biggest achievement so far?
My biggest achievement was to take part in the Malaga world championships where I took part in the open tournament and got the chance to play against some amazing players and make some really good friends within the padel scene.
I would say my favourite player is Paquito Navarro, as he started being an offensive player playing flashy shots and as he got older and playing with younger people he has started to play more conservative which doesn't mean worse, just good quality shots but with thought and tactics behind every shot.
My favourite is the Drop Shot Conqueror - the JMD edition - as I think it has great control over the ball and you don't need much power to play powerful shots, and you can be powerful and have great control at the same time
Favourite location to play?
My favourite location would be somewhere in Spain like Madrid, around April, May months when it's not too hot but hot enough to play outside and you can enjoy some good padel outside with friends.
Why did you sign with Drop Shot?
I signed with Drop Shot as I think their equipment is of excellent quality and style plus I think the brand values are great and ambitious as they want to expand throughout the world.
What are your top tips for people looking to get into padel?
My main tip to starters in padel is to not focus so much on power and focus more on technique, as with practice your technique will improve and as you play more and more you can then add more power to each shot as you get more comfortable with the technique
If you could live anywhere, where would it be?
I think I would live in Italy (Rome) as I think padel culture will be massive in 3/4 years plus the weather and the culture over there is amazing and I love the food!
If you had to become an inanimate object for a year what object would you choose?
If I was an inanimate object I would probably be Sanyo Gutierrez padel bat as he can do things with it no one has seen! So I would be happy to be involved in those magic tricks!
If you had a parrot what would you teach it to say?
I would probably teach it to say, vas a jugar al padel? Which means are you going to play padel? And the answer will most likely be yes hehe