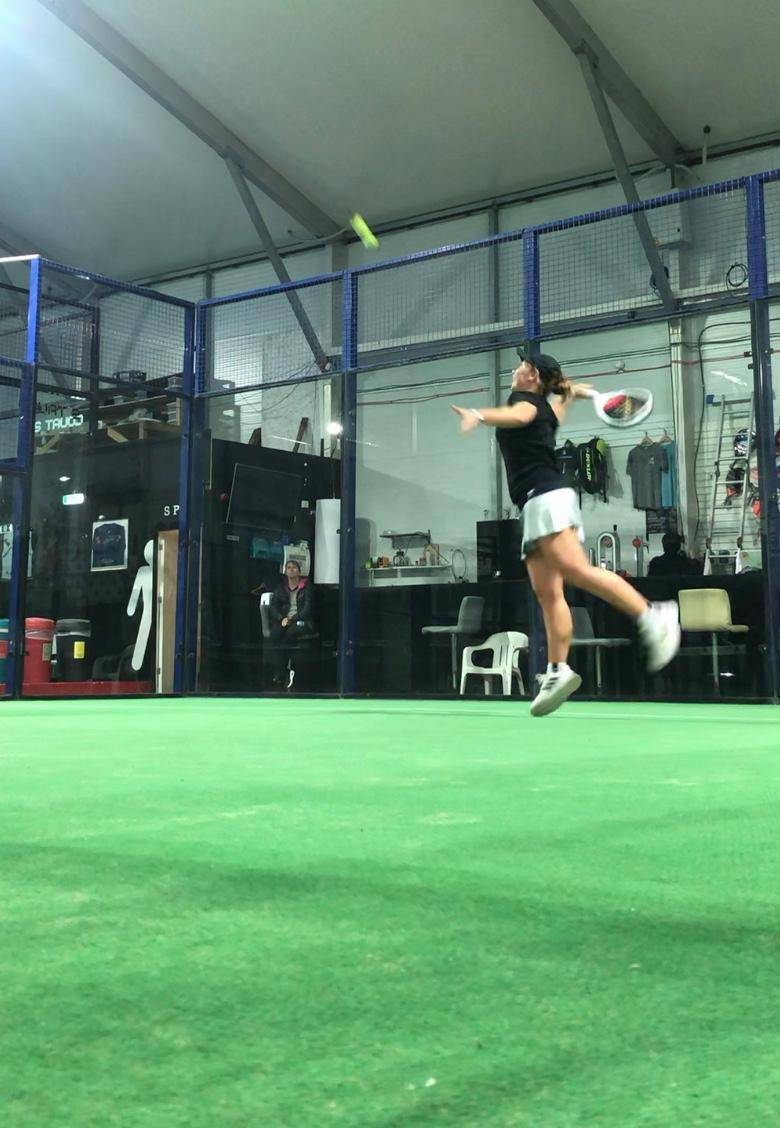 How did you get into padel?
After playing tennis for many years at a competitive level, I stopped at the age of 18. Four years later, I missed competing and the training routine which I previously had when playing tennis. So I decided to try a different sport, and I came across one of the first padel clubs in London. Gave the sport a chance and I absolutely loved it. Since then I have not been able to stop, it like I am addicted to the sport.
How often do you train/play?
When I was living in Spain I used to play 4/5 times a week + competitions during the weekends. Now that I'm living in the UK, training is a bit harder as courts are always busy and it has become really tricky to find a court as the demand is so high. I now try and play 2/3 games per week, and during the weekend I play LTA tournaments or other tournaments abroad.
What has been your biggest achievement so far?
Winning a Grade 1 LTA and winning a few 2 division national tournaments in Spain.
I would say my favourite player is Bea Gonzalez, really admire her attitude on court, always really positive and has a smile on her face. In terms of her game, I really like how complete she is. She is great at both defending and attacking.
Drop Shot Essence 1.0 LCP – great power but at the same time great control.
Favourite location to play?
I would say outdoors always, so probably anywhere sunny (Spain).
Why did you sign with Drop Shot?
Drop Shot is a brand I recently discovered through a friend and I am loving it. This brand shares the same values I have. As well as having great clothing and the bats get better every year which is super exciting. Really happy with all the stuff that I have tried this year.
What are your top tips for people looking to get into padel?
Coming from a tennis background, the walls can be very tricky, its almost like a love hate relationship. My advice would be to keep practicing and let the ball come off the wall as much as possible. You will suddenly become best friends with the walls.
If you could live anywhere, where would it be?
I think I would probably go back to Mallorca, Spain. Padel out there is very competitive and social. Always a good laugh on court and outside court. Plus the weather is AMAZING!
If you had to become an inanimate object for a year what object would you choose?
I think I would be a Cap. I have a thing about caps, I am unable to play without a cap, it is almost like a lucky charm for me.
If you had a parrot what would you teach it to say?